Lumet ovat jo täysin sulaneet kisakeskuksesta eikä metsässäkään juuri näy enää valkoista!
Enää reilu viikko niin pääsemme nauttimaan keväästä ja kisatunnelmasta, juoksemaan vaihtoon ja maaliin sekä shoppailemaan pitkän ja lumisen talven jälkeen.
Tervetuloa!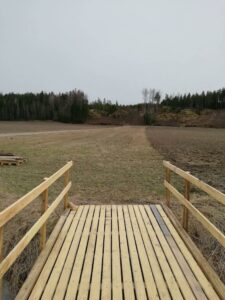 Competition centre enjoying the spring
Soon this area will be filled with atheletes running, shopping and enjoying the atmosphere!
Welcome!